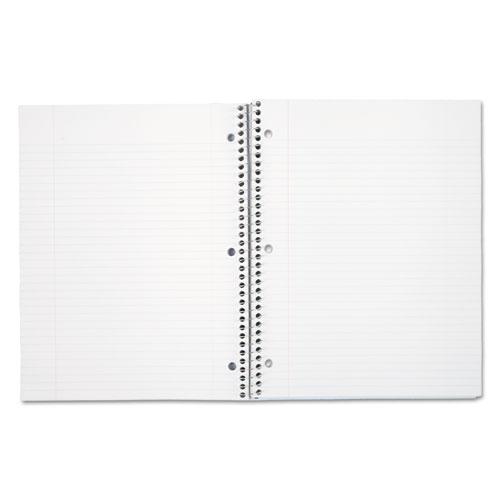 Mead 3-Subject Wire-bound Notebook - Letter-size
MEAD part 06710
Product ID 0351106710
$21.33*
*Final pricing and availability will be determined upon request for quote. Volume discounts and other price adjustments may apply.
Description
Mead 3-Subject Wire-bound Notebook - Letter-size - 120 Sheets - Spiral - College Ruled - Letter - 8" x 11" - White Paper - Assorted Cover - Back Board - 1 Each
More details
Wirebound notebook features three subjects, 120 sheets, a tan board back and heavyweight cover. Each sheet is college-ruled. Assorted cover colors include green, red and blue, and a random color will be shipped.