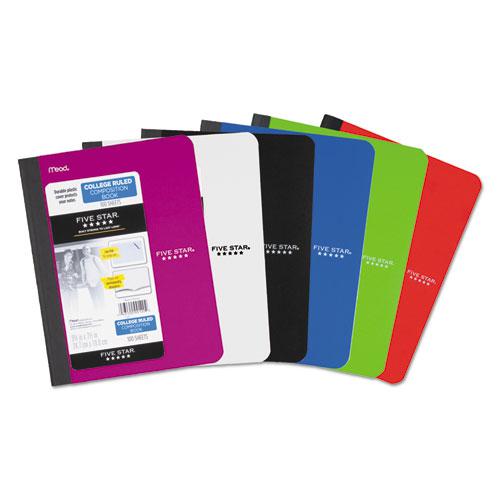 Mead College-ruled Composition Book
MEAD part 09120
Product ID 0351109120
Call for availability*
*Final pricing and availability will be determined upon request for quote. Volume discounts and other price adjustments may apply.
Description
Mead College-ruled Composition Book - 100 Sheets - Sewn - 7 1/2" x 9 3/4" - Schedule - 1 Each
More details
Composition book contains 100 sheets of college-ruled white paper. A class schedule printed on the inside cover makes the composition book ideal for students. Durable cover is secured with sewn binding for long life.