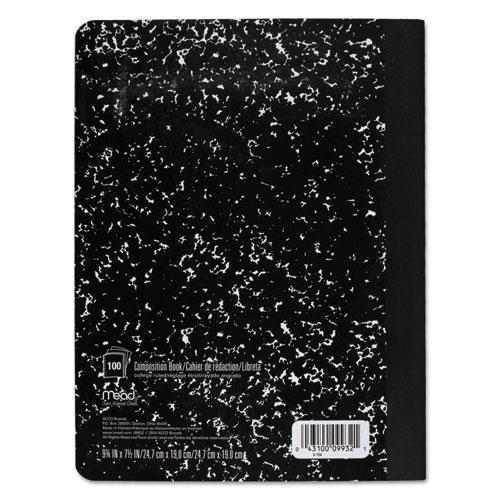 Mead Composition Book
MEAD part 09932
Product ID 0351109932
$22.20*
*Final pricing and availability will be determined upon request for quote. Volume discounts and other price adjustments may apply.
Description
Mead Composition Book - Sewn - 7 1/2" x 9 3/4" - White Paper - Black Marble Cover - 1 Each
More details
Composition book is an old favorite with college ruling that keeps notes neatly aligned. It features reference pages on the inside of both the front and back covers. The inside cover has a preprinted area to fill in a class schedule. Inside back cover features a multiplication table, conversion table and grammar rules for quick reference. Sewn binding is secure and is smooth to eliminate the risk of snagging. Header of the front cover allows you to name or number each one.