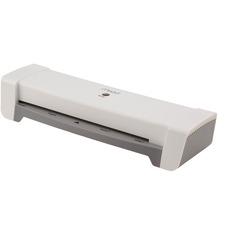 Mead HeatSeal Pouch Laminator
MEAD part M1701862
Product ID 03511M1701862
Call for availability*
*Final pricing and availability will be determined upon request for quote. Volume discounts and other price adjustments may apply.
Description
Mead HeatSeal Pouch Laminator - Pouch - Release Lever - 4.8" x 13"
More details
Pouch laminator features a quick warm-up time of just three minutes so you can quickly get to work. Ready indicator light lets you know when the warm-up is complete. Included EZalign lamination pouches have a helpful alignment grid that disappears after lamination to help you consistently position inserts. Jam-release lever quickly clears jammed or misfed pouches for simple operation. Laminator is perfect for photos, business cards, documents and more. Pouch laminator is designed for both 3mm and 5mm pouches.