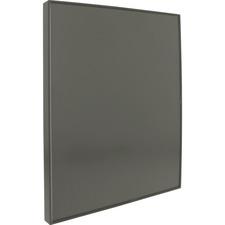 Lorell Snap Plate Architectural Sign
LORELL part 02653G
Product ID 0573902653G
$103.67*
*Final pricing and availability will be determined upon request for quote. Volume discounts and other price adjustments may apply.
Description
Lorell Snap Plate Architectural Sign - 1 Each - 8.5" Width x 11" Height - Easy Readability, Injection-molded, Easy to Use - Warm Gray
More details
Architectural sign features an injection-molded frame, insert and lens that snap together to easily create your own interior sign. Tamper-resistant protective lens keeps your insert looking like new for lasting readability. Easy-to-use design allows you to make quick updates to your sign. Included foam tape secures instantly to surfaces for quick display in a visible location.