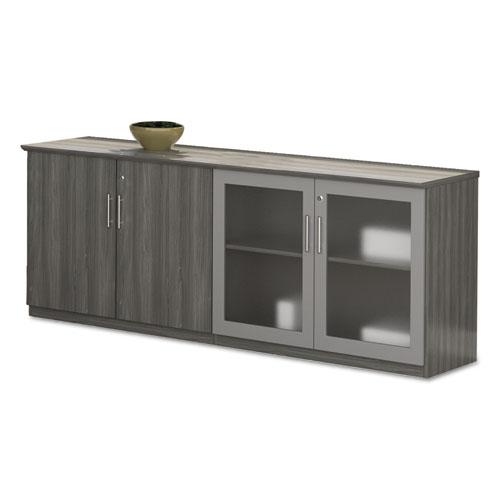 Mayline Medina Series Low Wall Cabinet Doors
MAYLINE part MVLCDLGS
Product ID 08962MVLCDLGS
$627.72*
*Final pricing and availability will be determined upon request for quote. Volume discounts and other price adjustments may apply.
Description
Mayline Medina Series Low Wall Cabinet Doors - Contemporary - 34.9" Width x 26.7" Height x 600 mil Thickness - Glass, Wood - Gray, Laminate
More details
Sets of doors provide secure storage for the Mayline Medina Low Wall Cabinet. They are part of the Mayline Medina Series that offers contemporary style and elegant functionality for your office. One set is glass with a wood frame and perfect for display. The solid wood of the other set delivers privacy and security. All four doors have a brush steel handle. Each set of doors locks separately. Locks are keyed alike. Cabinet is sold separately.